The purpose of the Environmental Innovation Awards is to promote the goals and values of ONE CREATION as an investor by supporting young companies in the early stages of their existence and to integrate them into a community.​
Since 2010, the board of ONE CREATION has been successfully financing growth-stage private companies through its private equity allocation in the field of environmental innovation.​
In 2022 the board of ONE CREATION recognized the need to encourage entrepreneurship at an early stage in the field of environmental innovation. The board therefore decided to allocate a total amount of 45'000 CHF as awards to be shared between three companies at an earlier development stage than it would normally consider for its own portfolio. ​
After being selected by a jury out of a pool of 15 finalists, the three winning companies would not only benefit from the monetary contribution, but also from the visibility of being exposed to the community of investors of ONE CREATION as well as being invited to the upcoming INNOCLIMAT event in Montreux (Switzerland) to present and receive their awards at the gala dinner. ​
All finalists will be joining thereafter the ENVIRONMENTAL INNOVATION AWARD alumni community.
Environmental Innovation Themes​
Candidate companies are expected to provide concrete and innovative solutions to environmental issues through the following themes :​
Sustainable food and agriculture
Who can participate?
Applications are open to any company with the following minimum characteristics:​
Minimum of 2 co-founders​
As an entrepreneur if you want to go fast, you should go alone but if you want to go far, you should have co-founders. We prefer the latter.​
Company already incorporated​
Having an already incorporated company, whatever the format, is the first commitment towards success.​
Possibly at an early-stage financing​
Although the process is open to any company, we would favor nascent companies either in pre-seed, seed, pre-series A or series-A financing stages.​
Solution to a concrete environmental challenge within our themes​
We look for solutions that are tackling important environmental challenges within our themes.​
Why participate?
Participants have the opportunity to gain access to a dedicated investment community focused on environmental innovations.​
The 15 finalists will benefit from:​
A publication on ONE CREATION's dedicated web page.​
A "One Creation Environmental Innovation Finalist" label.​
Participation in the ONE CREATION alumni and investor network with one event per year.​
Optional coaching session with ONE CREATION staff to prepare for the final Jury presentation.​
The three winners will also receive:​
A monetary award according to their ranking.​
A "One Creation Environmental Innovation Winner" label.​
A dedicated presentation page within the 2022 ONE CREATION Annual Report.​
An invitation to present their company at the "InnoClimat" 2022 conference to be held in Montreux in early November and receive their award during the gala evening ceremony.​
The awards
The winner will have two prize options:
30'000 CHF for an equity participation
20'000 CHF as a grant
The second prize will be 10'000 CHF as a grant.
The third prize will be 5'000 CHF as a grant.
Deadline for application : September 19, 2022
News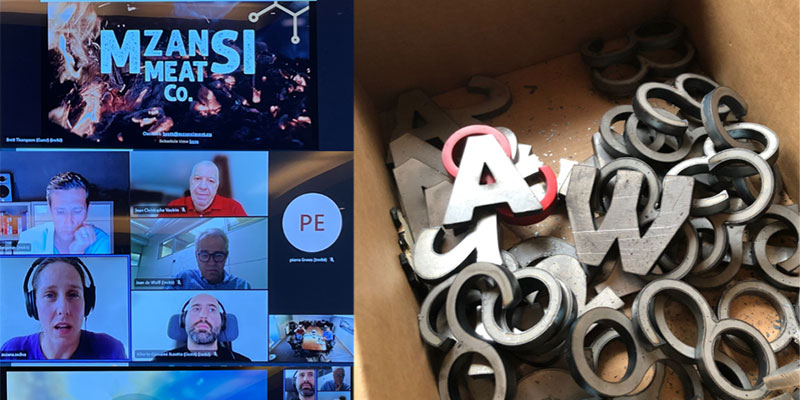 ONE CREATION Environmental Innovation Awards 2022 ceremony at InnoClimat conference
We look forward to seeing you this November 3, 2022 for the awards ceremony of our first edition of the ENVIRONMENTAL INNOVATION AWARD. While risk and return have historically been used in any investment approach, impact has become the third "priority" component. At ONE CREATION, our goal is to renovate, rebuild and transform the economy. … Read more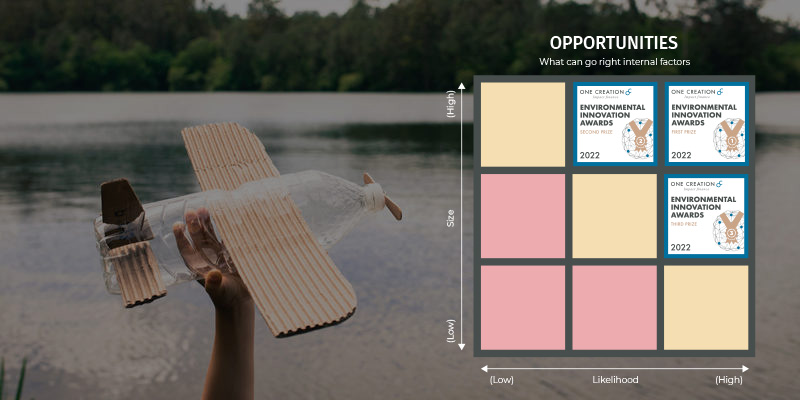 ONE CREATION Environmental innovation awards
Final pitching session candidates
We are on the final straight of this 1st AWARD and are pleased to announce the names of the last 5 candidates who have been selected by our jury for the final pitching session: Alver World SA FlexSea Ltd Groam Tech SA Msanzi Meat Co. TreaTech Sàrl The resulting 3 winners will be awarded their … Read more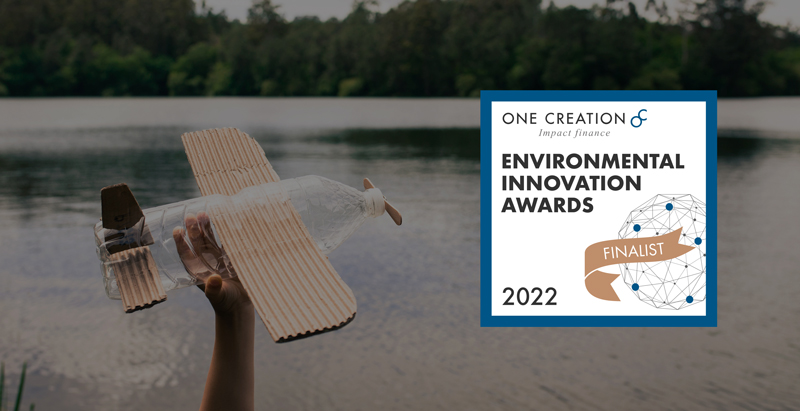 ONE CREATION Environmental Innovation Awards, announcement of the 15 finalists of a quality first edition.
We are pleased to announce the names of the 15 finalists who have been selected for the grand prize, which will be awarded to the three winners at the InnoClimat Forum gala evening on November 3rd 2022.